Baby it's hot outside!   But you don't need to break the bank to change that inside.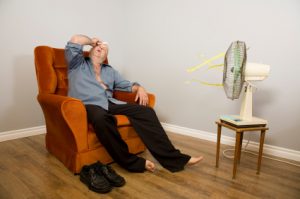 Custom Gas is pleased to offer various options for financing your new air conditioner, including Rent-to-Own, 5 & 10 year Financing and Equal Payment Plan.  Instant approval, competitive rates, zero percent interest on the Equal Payment Plan.
If you are a business owner and need HVAC equipment, options are also available for Commercial Leasing.  You will discover how affordable it can be to upgrade your offices, warehouses, shop or any other establishment to improve the quality of your environment while adding value to your property.
And not just air conditioning, but hot water tanks and furnaces qualify for our various financing plans.  You don't need to save up for a huge payment – you may find it's affordable today in which case you'll very soon be enjoying a cool interior after coming in from another hot day.
And what makes this even better is you receive the qualified service of Custom Gas – service enjoyed by residents in Orillia and area for three decades and continuing strong.  You can rest easy that your installation is safe and stable and will serve you for many years to come.
Contact Custom Gas to find out how you can be enjoying the cool very soon and very affordably, or upgrading your hot water tank for a higher capacity and greater efficiency, or preparing for the winter by upgrading your furnace before the rush.  Custom gas is ready to serve you.
Contact us for more details – and follow us on facebook, too!